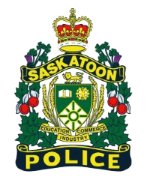 Saskatoon Police are reminding residents and home owners of the importance of securing their properties, including sheds and garages.
Between May 3 and June 3, 2019, there were a total of 88 break and enters to sheds and garages across the city. Of those, 50 had been left unlocked.
The SPS is asking the public to be diligent in securing property and reporting crime when it happens. Leaving property unsecured only welcomes crimes of opportunity. Citizens are also encouraged to report any suspicious activity or persons in their neighbourhood by calling 306-975-8300.